At MisterChrono we are aware that more and more people enjoy changing their watch straps on a regular basis according to the seasons and trends. This is why we do our best to provide our customers with the latest news and innovations in terms of straps.
Today we present the latest novelty that has just arrived in store: The parachute strap.
This watch strap is laden with history. In fact, this strap was originally handmade by the combat swimmers of the French Marine Nationale. They recovered the elastic straps from the parachutes to sew them back on and adapt them to their watches and particularly for their famous Tudor. For years, this type of bracelet has remained purely military or reserved for a few enlightened amateurs of army watches. But today it is a trendy accessory and an alternative to the Nato Strap.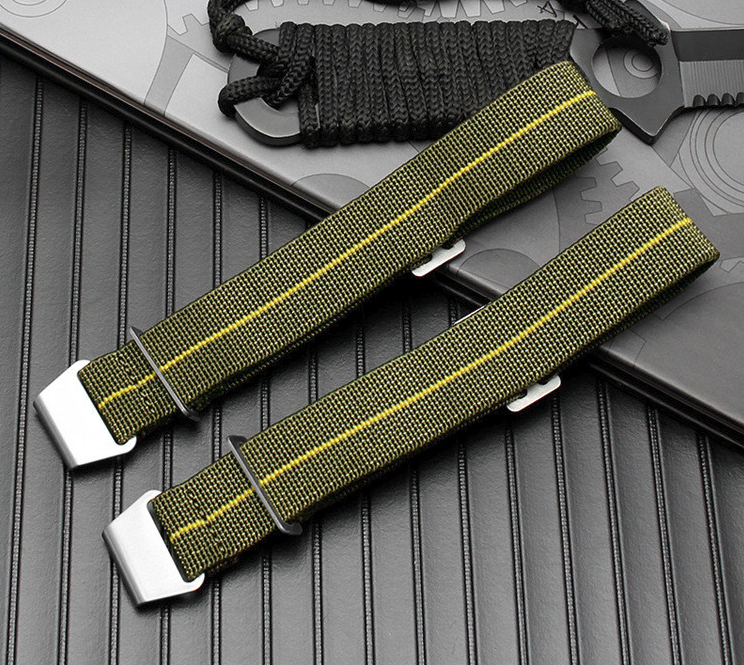 The parachute model is an innovative strap because it's a loop so it adapts perfectly to the wrist. To wear it, you have to put your hand through it, adjust by pulling the end with the metal hook and then fasten it. This bracelet is fully adjustable and seems to have been custom-made for you and your watch.
This elastic nylon strap is very soft, comfortable and durable so you can wear it easily and in any circumstances. Thanks to this material, the strap can regulate moisture and keeps the band in good condition for a long time.
This strap is ideal for summer and high temperatures, as the elastic expands as your wrist swells in the heat.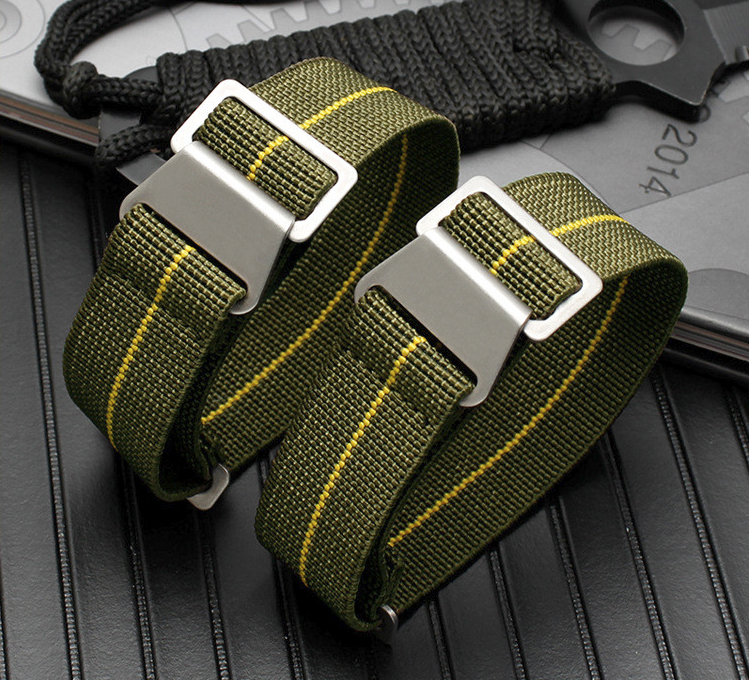 Available in 20 and 22 mm, this strap has a sporty and masculine look and adapts to a large number of watch models.
Our new product exists in different colors. You can choose the black with a grey stripe in the middle of the band for a classic look or choose the military green strap with a yellow line if you are looking for something more colorful. Finally, we have a version in military green with a red line if you want to give your watch a new look.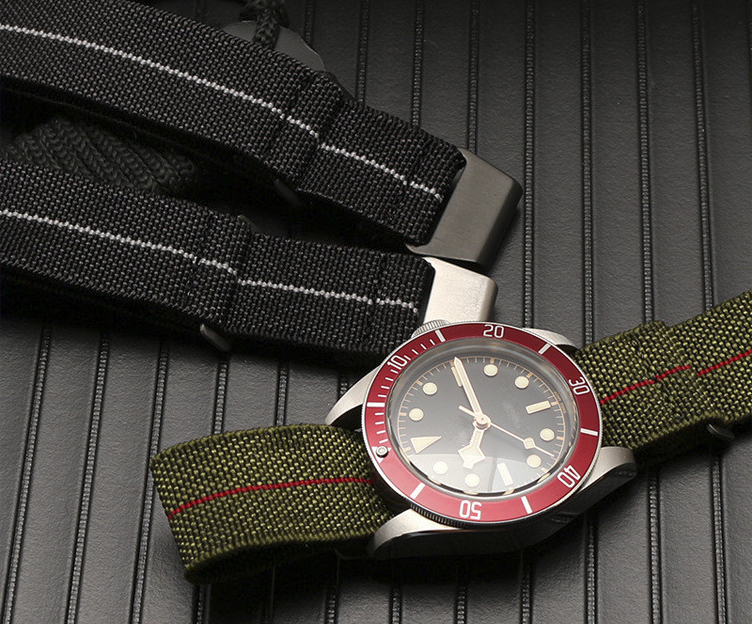 So if you are looking for a high-quality strap with an authentic and vintage style, you just found the perfect accessory to match your watch and your outfits.
You can already find this product in store and also online. If you are interested in some examples of parachute strap with watches, don't hesitate to check out ours Instagram accounts, you will love them!