Le Rotor One, union between Scatola and Swiss Kubik !
Watch winders are a controversial topic among watch lovers, with those that resolutely never use them and those that find them absolutely indispensable! MisterChrono thinks there's nothing wrong with them as long as you use a high quality winder and you keep your watches properly maintained. With that in mind we introduce a new range of individual watch winders from Scatola Del Tempo - Rotor-One. You may already be familiar with the Scatola name but it might surprise you that they were recently bought out by the legendary watch winder company SwissKubiK, so despite the Italian name the Rotor-One is actually "Swiss Made".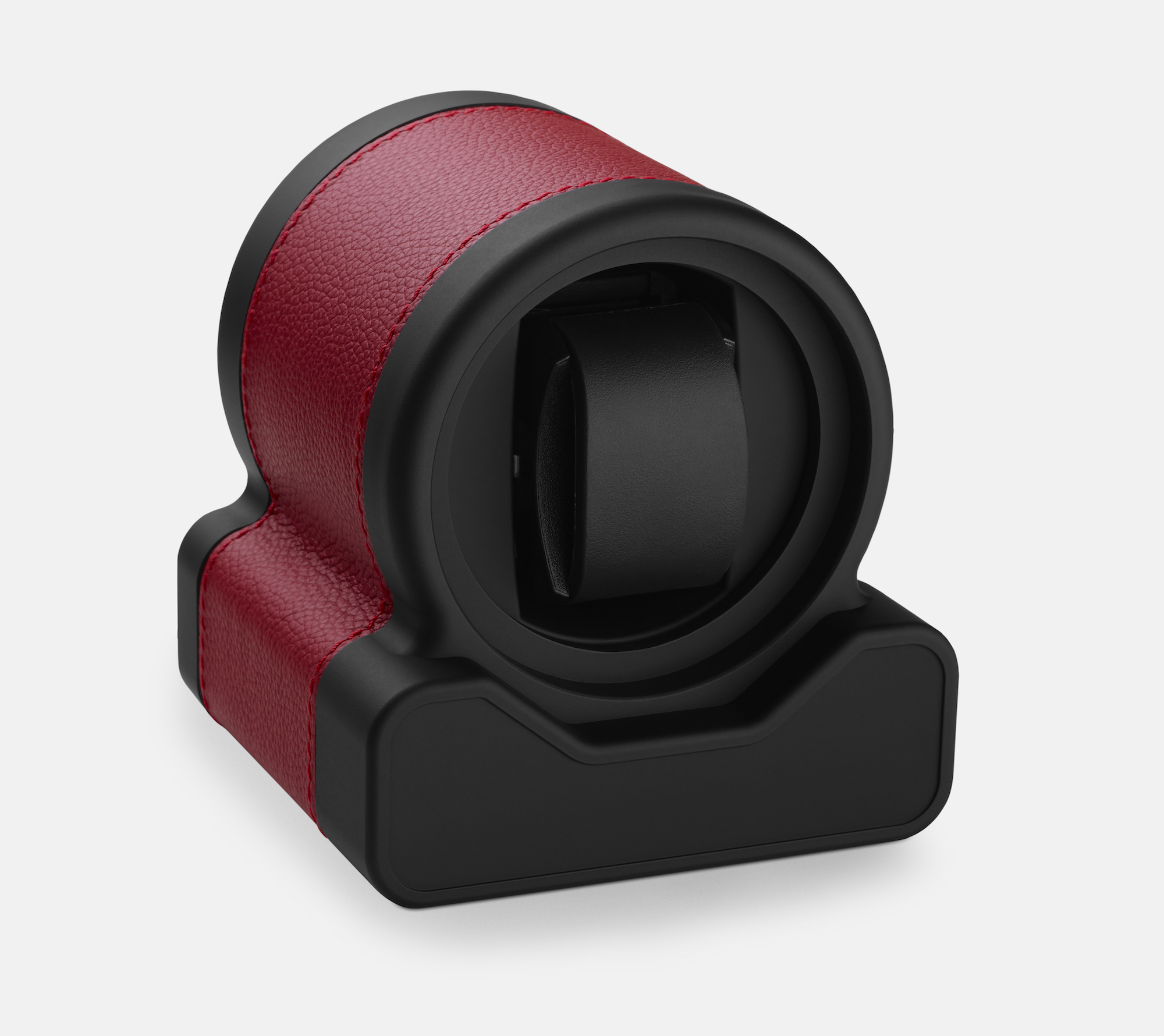 The Rotor-One uses the internals from the SwissKubiK StartBox, already a well proven product, but it's the outer shell that Scatola Del Tempo are responsible for, and they've used their Italian flair to create a stylish unit that's wrapped in a choice of seven different colours of leather and has a familiar looking removable GMT type watch bezel front cover. The bezel resembles some well known Rolex watches such as the Batman, Pepsi and GMT Master, and for those who are not die-hard Rolex fans there's also a plain polished metal bezel! Alternatively the cover can be left off completely without detracting from the overall looks or function.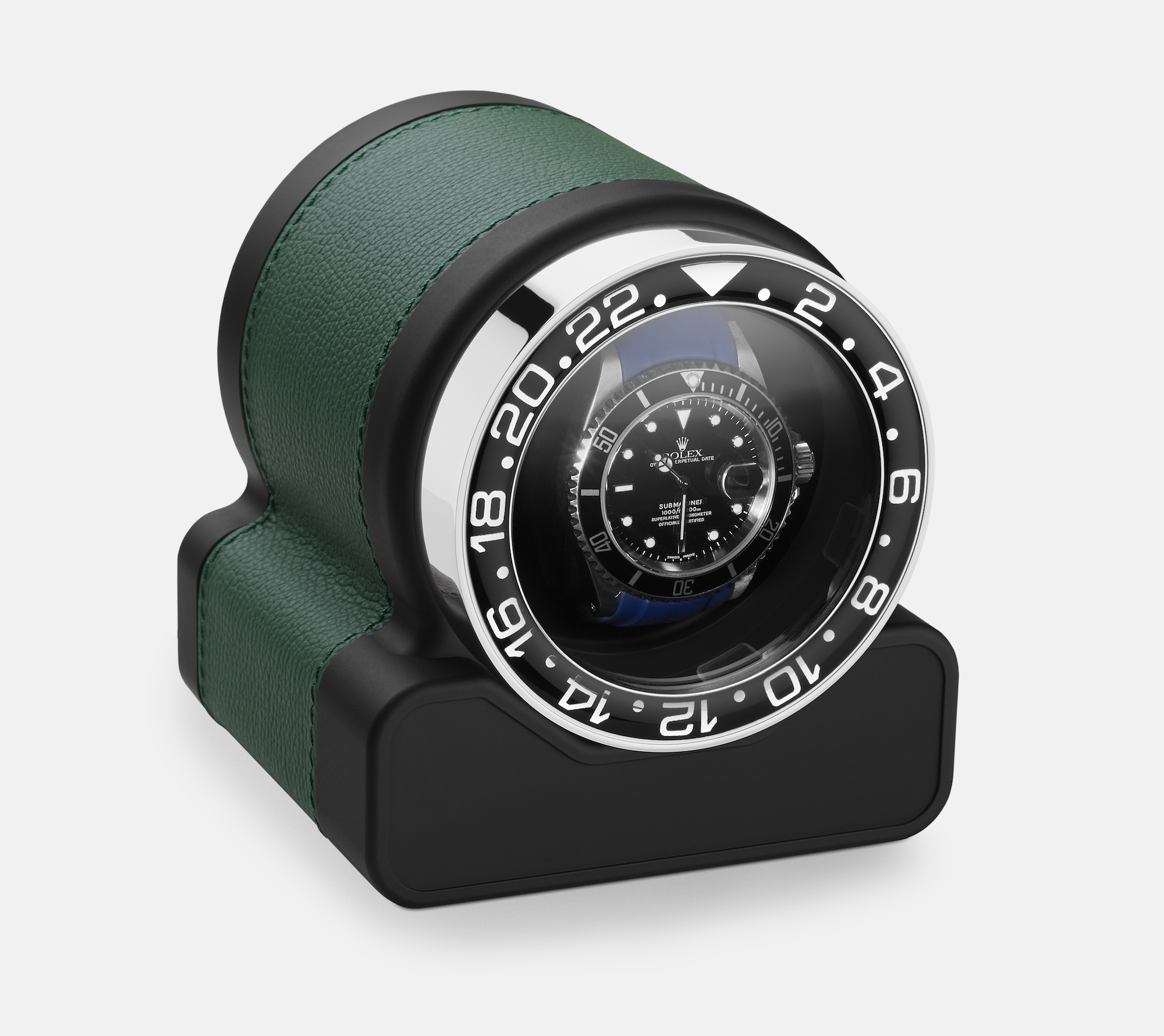 The unit has a set program of 1800 clockwise and counterclockwise rotations per day, is fully antimagnetic and has a battery life of approximately 3 years from two standard C2 alkaline batteries. The watch holder is spring-loaded and easily adapts to the size of the bracelet/strap with a rubberised surface where the watch makes contact with it. A simple detent with a noticeable click lets you know that the watch holder is locked into place. Before removing or replacing the watch the device is first switched off and the watch holder will stop at the 12 o'clock position. The on/off switch is at the rear and a small coin is all that's needed to change the batteries. It comes with a reassuring three year international warranty.
All in all a winder with a long established pedigree and a very unique, attractive and stylish design!
The unit is black ABS, and the leather outer comes in 7 colours - black, chocolate, hazelnut, grey, green, red and blue. Bezels come with GMT style markings in Blue/Black, Blue/Red, Black, Blue, Red, or without any markings in a mirror plated finish. The dimensions are 11.5 x 10 x 10.5cm.